Before anything else, I'd like to point out that getting a significant amount of bitcoins for free is almost impossible.
Don't fall for faucet, or work for bitcoins scams.
Bitcoin mining is also not a solution as the profits are very low right now, considering the huge numbers of miners in the system.
How to buy bitcoins safely ?
You can buy bitcoins either directly from another person or from an online exchange company.
Buying bitcoins from individuals
If you plan to purchase bitcoins from another person then you should visit LocalBitcoins.com
LocalBitcoins is a bitcoin startup company based in Helsinki, Finland. Its service facilitates  trading of local currency for bitcoins. Users post ads on the website, where they state exchange rates and payment methods for buying or selling bitcoins.
Other users reply to these advertisements and agree to meet the person to buy bitcoins with cash or pay with online banking.  LocalBitcoins also offers a reputation and feedback mechanism for users and an escrow and conflict-resolution service.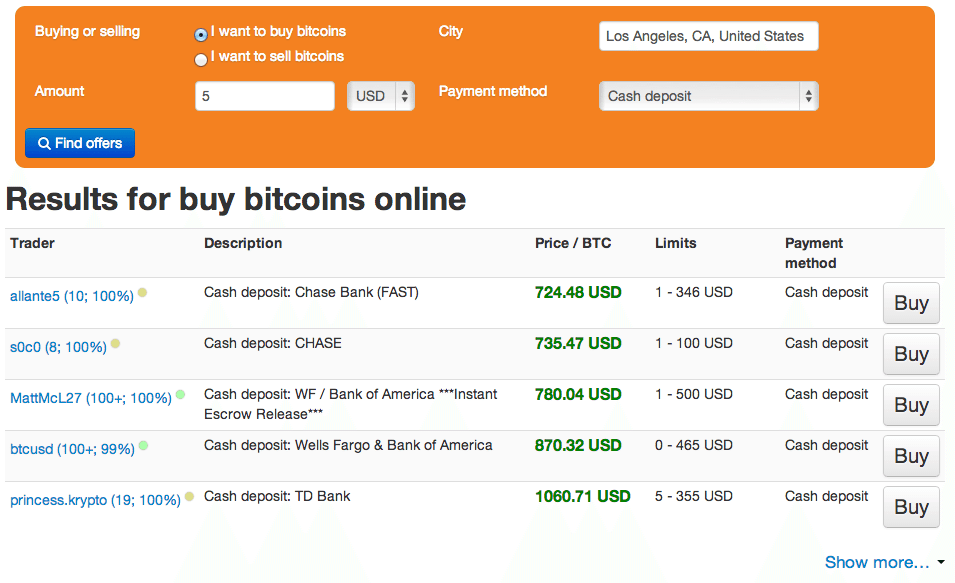 Besides the advantages of trading with other peoples from your own town there are some risks involved. One is that you are responsible for paying the taxes associated and second that you should verify the other trader and do not fall for scams. You should trade only with reputable exchangers with an impeccable business record.
Buying bitcoins from exchange companies
If you want to be super safe then you should use a reputable bitcoin exchanger. Currently, the most reputable exchanges in US are Circle and Coinbase. Signing up with these exchanges means you will have to follow the relevant regulations, namely the Know-Your-Customer (KYC) and Anti-Money Laundering (AML) regulations.
This means there will be some level of identity verification, typically a scanned government ID and a bill that proves your place of residence.
Either exchange, Circle or Coinbase, will link up to your bank account, credit card or both. Once verified, you can then purchase bitcoins. They are usually delivered into your account almost instantly, though it has been known to take a few days if either exchange finds the purchase suspicious or if it is a large amount.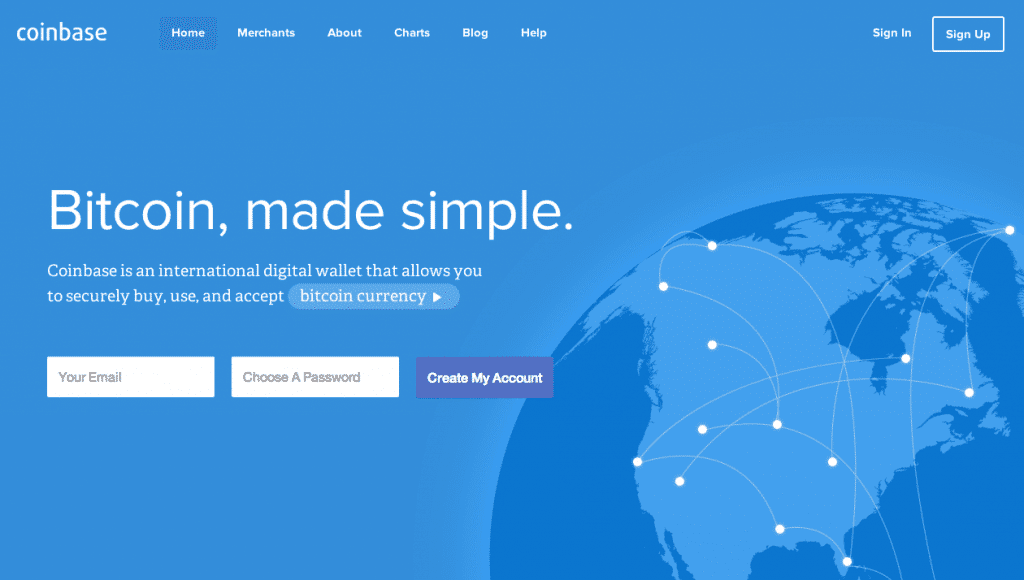 Both exchanges will provide you with what is called a web wallet. In the case of these kinds of exchange, they are acting as Bitcoin banks. They will hold your private keys—the unique and randomized set of characters that allows the holder to send bitcoins from a particular wallet—for you, and although you are free to send the bitcoin wherever you like, either exchange could theoretically lock your account. If either exchange goes insolvent, then your bitcoins are likely lost.
For those outside United States there are plenty other exchange companies. I recommend visiting Exchangers directory and select an exchange company that accept payments in your local currency. Before trading make sure you read reviews of these exchangers on reputable forums. For example, InvestOpen.com community have a dedicated section for bitcoin exchangers.
How to Keep Bitcoins ?
If you plan to buy a significant number of bitcoins, you will likely want to move them to someplace more secure than Coinbase and Circle. There are multisignature web wallets out there that provide a bit more security while still being convenient to users. Coinkite and BitGo are two popular ones that have impeccable security measures.
All of the above options are fairly straightforward, other than the offline generation, i.e., generating an encrypted key while not connected to the Internet. In that case, you'll want to find some BIP32 key generator software. I suggest bit32.org. You generate your key following the instructions, grab the BIP32 extended key and copy it into BitGo. For best security, this last step should be done on a computer other than the one you normally use.
Now that you are armed with a multisignature web wallet and have some control over the private keys, the next step is sending that wallet bitcoins from your Circle or Coinbase wallet.
Simply grab the "public key"—the key you are free to give out to the public and that allows people to send you bitcoins—which starts with a 3 and will look something like 3Bi1fhng5LfoDzue5MTfGw9PgHNKKgRkVt. (Your Circle or Coinbase public key, which by default is not multisignature, will look similar but will start with a 1.) Click "send" or "send bitcoins" in your Coinbase or Circle wallet, and then copy your BitGo, Coinkite, or paper wallet address into the "To:" space and click "send."
From there, you can send or receive bitcoins to any other Bitcoin address while still keeping your bitcoins reasonably secure. This is acceptable for medium-sized amounts of money that you may want to spend but don't want to quickly turn back into fiat.
Recently, Coinbase started its own multisignature wallet service called the Vault. It is a user-friendly option that allows you to give keys to other people or yourself. BitGo has a few more years of experience—and reputation—in the space, but it is a viable option.
You should consider a paper walet
For long-term savings, printing out a "paper wallet" is a good idea. To do this, the software with the best combination of security and usability is, in my opinion, bitaddress.org. It creates Bitcoin addresses based on random actions you perform in your browser—moving the mouse, typing keys, whatever—then allows you to create an address from that.
For a more secure wallet, it is recommended that you download the software itself (a link is provided on the site that lets you do this).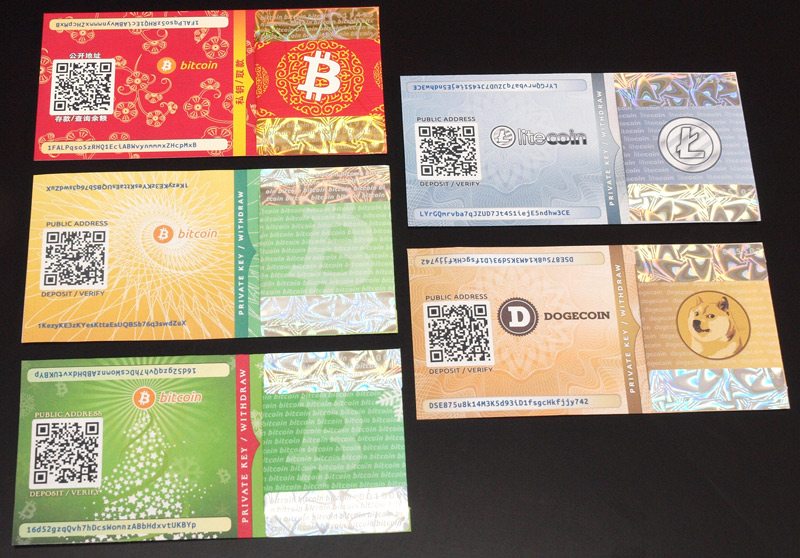 After that, simply print out the wallet and use your previously created web wallet to send bitcoins to the public address that was created for your paper wallet using the QR code (or by manually entering the public address).
One last option that bears mentioning is what is called a "hardware wallet." These are wallets created by various companies that allow people to hold and spend bitcoins with minimal connection to the Bitcoin network.
How To Spend Bitcoins ?
If and when you want to cash those bitcoins into fiat, your options will be to either sell them to a person directly for cash or to put it back into Coinbase or Circle and sell it there, where the cash will be put directly into your bank account after a few banking days.
Piece of advice: I do not recommend accepting PayPal or any other reversible payment systems especially when trading with people you don't know. These persons can reverse the transactions after receive your bitcoins claiming all kind of reasons like their account was hacked, or their credit card was stolen. As bitcoin is not reversible you will loose both the bitcoins and the cash received.
Nowadays many companies accept bitcoin for their goods or services so finding places to spend bitcoins shouldn't be too difficult.  Bitcoin merchants and services section on InvestOpen.com forum list some reputable sellers there.
Check our other article on what affects the bitcoin market growth.
Now that you know how to buy, sell and spend bitcoin, don't you want to learn how to make money trading cryptocurrencies?